Every business already knows you must have a great product if you want sales. You spend meetings focusing on ensuring the product is high quality, innovating to create new products, and even figuring out how exactly you want to market your products. But what many businesses gloss over is customer service.
Instead of innovating and getting set up with an artificial intelligence company like Equiitext to ensure you have the latest technology and training in the customer service department, most businesses focus efforts on other things.
Here are 7 reasons why customer service should be your top priority.
1. Word of Mouth Advertising is #1
While your company understands you must advertise in order to get more customers, what you may not realize is that your best form of advertising comes from your current customers. Customers who have used your product and are completely satisfied with the whole experience using your company, including time working with customer service, will tell their friends and bring in more business. Influencer marketing works well because it is kind of like a friend telling you to use the product, but it is even better if someone advertises on their own without it having to be an ad.
2. Keep your current employees longer
The cost of getting and training a new employee is expensive, which is why you want to keep them as long as possible. The truth is that a customer service agent who has been properly trained, has the latest technology available to help them, and has the tools available to them to actually assist customers instead of always saying no is more likely to be happy and stay put in their job.
3. Current customers are more likely to buy than new ones
Getting a customer who has tried your product and knows they like it already is valuable. If they already love your product, they are more likely to buy it again. New customers, however, will be hesitant to try a new product, especially if they already have another company they like and use. Keeping current customers happy will ensure they stay put and keep buying your products.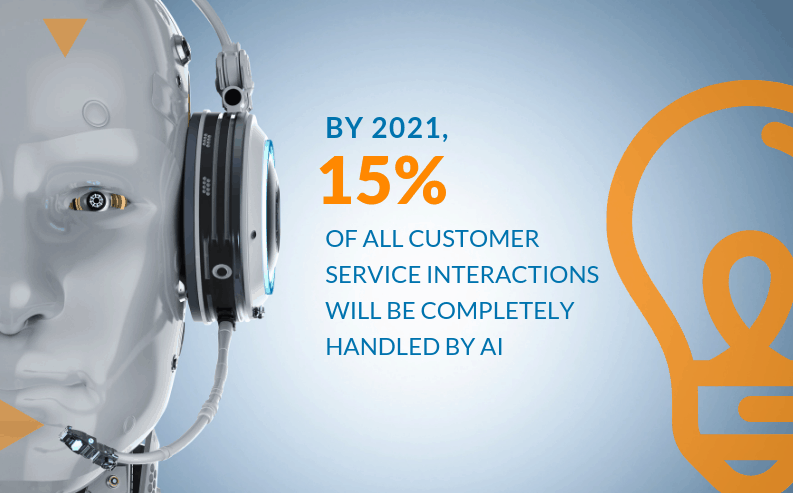 4. The cost of a new customer is higher than keeping a current one
If you have a great customer service team that has artificial intelligence to aid them in assisting customers, it is less expensive than the cost of trying to get a new customer with marketing tactics. This is one of the main reasons why focusing on customer service should be a priority over marketing. You don't want to use too much money trying to get customers and not enough trying to keep them because keeping them is cheaper.
5. Boost your public reputation
If you have the best customer service, then your customers will know you not only for your product but also for how well you treat them when they have a problem. With social media making it easier than ever for customers to do research about your company, having a good reputation among your customers makes it much easier to get new customers, especially if they may be searching for a company that does what you are doing.
6. Loyalty to your company
Times have changed, and getting a loyal customer is harder than it used to be. However, a customer who has had a problem with your product or service but has had it resolved quickly and easily through customer service is likely going to have even more loyalty. They know they love your product, and they know that even if they have a problem, it can be resolved easily.
7. Customer service means affording a higher cost product
If you have a great product, it doesn't have to be the cheapest on the product, and you don't necessarily have the be the fastest on the market. Customers value customer service, which means they are willing to pay a little more to ensure they have a better experience when they purchase your product.