Opening a restaurant is the most common form of entrepreneurship. It's also one of the hardest. About one out of every five restaurants has to close its doors within the first year. Restaurants face tough competition and what makes it even harder for restaurants to stay in business is the difficulty of being in the service industry in a digital world. Restaurants and hotels are ripped to shreds by very public and negative reviews on social media and websites like Yelp. Even if these poor reviews aren't justified, others see them and it can really hurt profits.
In today's world, making great food is not enough. Businesses that want to survive in a digital world have to have a great digital marketing strategy and they have to be good at playing defense as well. The following five digital marketing tips can help.
A well-designed and mobile optimized website
A surprising number of restaurant websites are poorly constructed. Images are blurry or pixelated because they're low resolution and enlarged. Menu's can't be downloaded and phone numbers can't be clicked. Mobile users have to pinch and zoom to read the tiny print not meant to be read on a mobile device. Even though the poor web design may not be a reflection of the quality of the food, that's what people discovering your website for the first time might think, and that's bad for business. You can use a website building platform like Weebly or Wix to create a responsive design website that automatically displays a mobile version for mobile customers. You may want to hire a professional web designer to build your site if possible.
Own your Google Maps listing
Even if you haven't created your own listing on Google, you probably already have one. But if you haven't taken ownership of it, your restaurant's information has been filled in by customers or a Google employee and may not be correct. Through Google My Business, you can take ownership of your own listing, verify that you are its owner and make sure business hours, address, and phone number are listed correctly. You can personalize the listing and increase the likelihood that your restaurant is one of the first to show up when people search for the type of restaurant you own.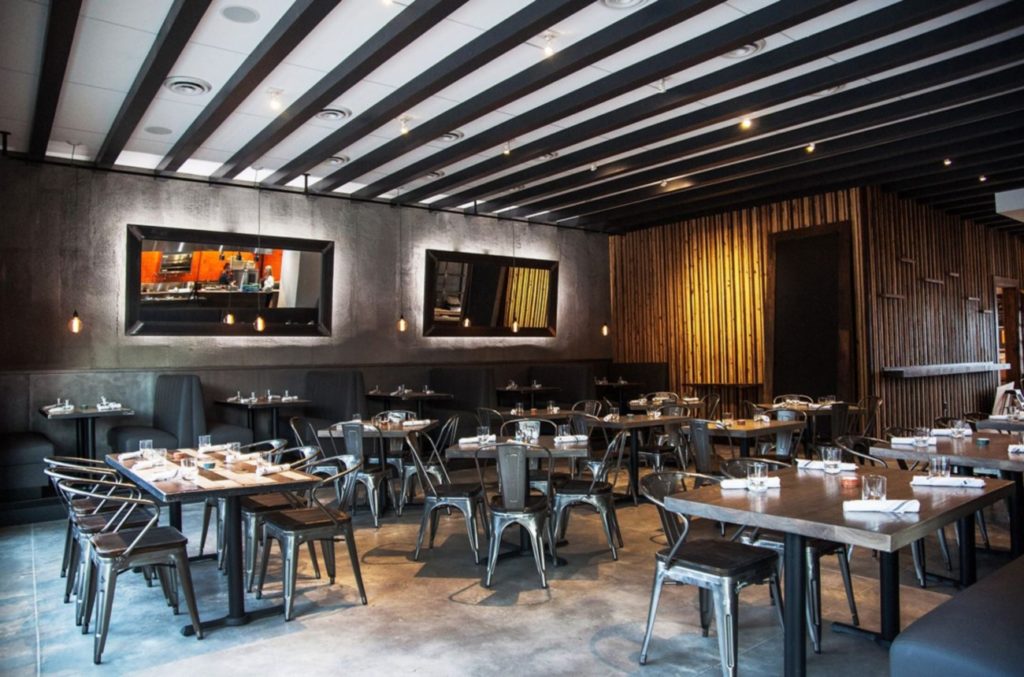 Ask for positive reviews
Maintaining a high average of customer ratings on sites like Yelp and Google is crucial to getting by in today's digital world since that's where people usually go first before trying a new restaurant for the first time. People don't have to be prompted to leave a negative review, they like to vent online about even the slightest negative experience. But people aren't as naturally inclined to leave a positive review so you as a restaurant owner have to encourage it. Simply asking diners who clearly had a positive experience to leave a review is enough or you can even offer a discount off their next meal for people who write a review.
Have a social media strategy
Social media is another place that prospective customers will go to to find out more about your business. Creating a positive social media presence is another must for any restaurant hoping to make it in the digital world. The number one mistake restaurants make is letting a relative manage social media accounts simply because they have a personal profile and now how to use it. Managing a business page is nothing like managing a personal one. You're better off hiring someone or outsourcing to a restaurant marketing agency who can devote their full attention to managing your social media accounts, creating and running advertisements on social media, and responding to customers who reach out on social media.
Launch an SMS marketing campaign
When spam email became a huge problem several years ago and email providers started implementing spam filters, the open rate for email dropped to about 20%. Restaurants who are spending money on email campaigns are only reaching about 20% of their target audience. SMS (or text messaging), on the other hand, has an open rate of about 98%. SMS is a more intimate channel since recipients have to give permission for you to send a message right to their phone but businesses who put in the effort to gain customers' trust and build an SMS loyalty campaign can be richly rewarded. A well-timed mobile offer sent via text can drive foot traffic during a slow period so you aren't paying servers and cooks to stand around.