With each year that passes, more Americans are preferring to communicate by text than by any other channel. Businesses are taking notice of the growing popularity of text messaging and are choosing to utilize this channel to interact with their most loyal customers. Here are four benefits that can be gained from having a text message marketing campaign.
SMS Campaigns Keep You Top of Mind
While this may seem like a small thing, simply having an SMS campaign shows customers that you're savvy and stay on top of trends. That goes a long way in making your brand more cool and trustworthy in the eyes of your customers, especially younger ones. If you're using SMS to create a loyalty program, it also shows customers that your brand is one that really takes care of its customers by giving them special treatment. That's going to keep loyal customers coming back.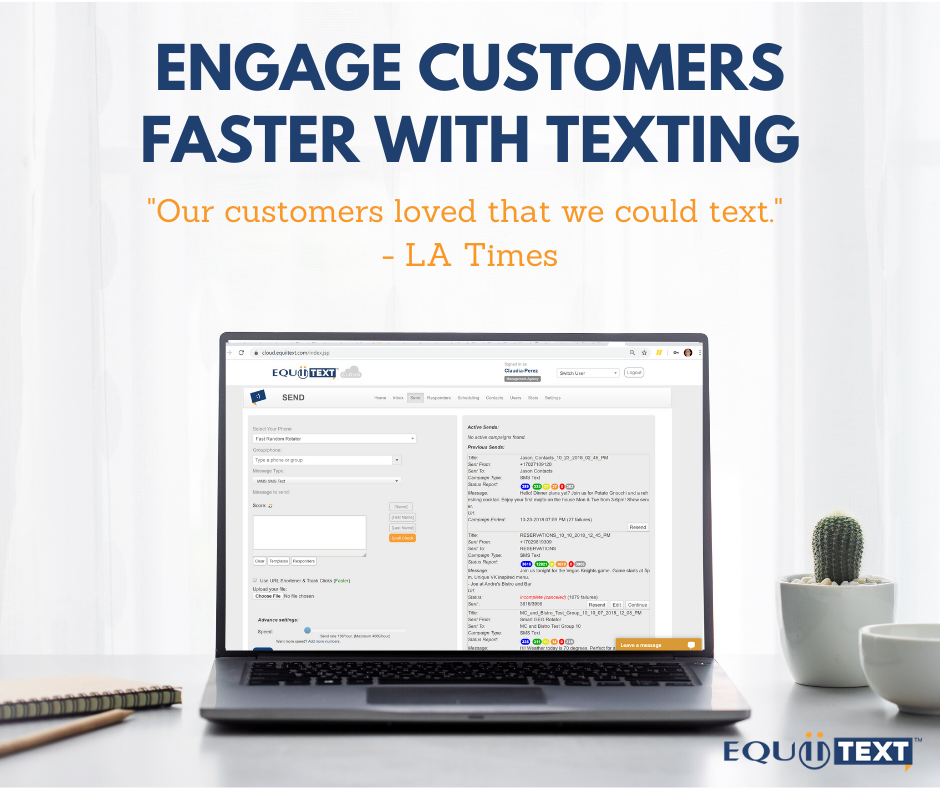 Text Message Marketing is Affordable
The cost to send a single text is anywhere from .015 cents to .095 cents depending on where you live and which bulk SMS platform you're using to send text messages. That's much less expensive than sending print mailers and while it's more expensive than bulk email campaigns, the overall cost effectiveness is still better for SMS because of the higher open-rates that you get with sending text messages. Texts are nearly five times as likely to be read compared to emails.
SMS texting is convenient
SMS marketing is convenient for you as a business owner. By using a bulk SMS platform, you can write out messages in advance, set a time for the text to be sent, and the rest is taken care of for you. SMS marketing services automate opt-in and opt-out processes to efficiently manage the database of phone numbers you're texting and to avoid any violations of the Telephone Consumer Protection Act (TCPA). It also makes it easy to look at various metrics to see what's working and what isn't when it comes to the types of messages you're sending to your customers.
Not only is texting more convenient for you, it's convenient for your customers as well. Texts are unobtrusive unlike a phone call or voicemail and customers are free to read the text immediately, or whenever they feel like it. Since they're always limited to 160 characters, you don't have to say much, and your customers don't have to read too much.
SMS marketing is effective
Finally and most important, SMS marketing gets better results. In addition to an open-rate that's nearly 100%, more than 90% of text messages are read within three minutes. That immediacy combined with a higher click-through rate (the percentage of recipients who actually click on any included links within the text message) translates to more conversions. The average conversion rate for a text message is around 8% while you'll be lucky to see 2% of email recipients converting on the same advertisement.