Text message marketing is the original and oldest mobile marketing channel. It was around before smartphones and mobile apps, push notifications, and QR codes. While it may be old, it's not outdated. Close to two-thirds of the world's population (over four billion people) do text messaging. Three-fourths say that they like to receive offers from brands via text. And unlike email open rates which have dropped to 20% thanks to an increase in spam mail and click-through rates which have dropped to 3%, SMS enjoys a 98% open rate and a 36% click-through rate. SMS has the potential to be your most cost effective and powerful mobile channel; or it might be a drain on your marketing budget and a poor investment. It all depends on how you approach it. Before you launch your SMS campaign for your small business, here are four things you should know first.
Let goal setting guide your strategy
A major mistake first time SMS marketers make is not setting clear objectives for the SMS campaign to begin with. If your reasoning behind starting an SMS campaign is: "everyone else is doing it" and your strategy is to just wing it, you shouldn't be surprised when you're not happy with the results. Instead, start with some broad objectives. Are you trying to increase customer loyalty? Improve branding? Drive more web traffic to your mobile site? Boost sales during your slow season? From there you can set more specific goals. For instance, if your broader goal was to provide better customer service, a more specific goal would be to send order confirmations via text within three minutes of an order being placed.
With specific goals in place, you have a clear way to measure the effectiveness of your SMS marketing efforts. As you reach, or fall short, of your goals, you can adjust your strategy and keep trying always being sure to improve your strategy.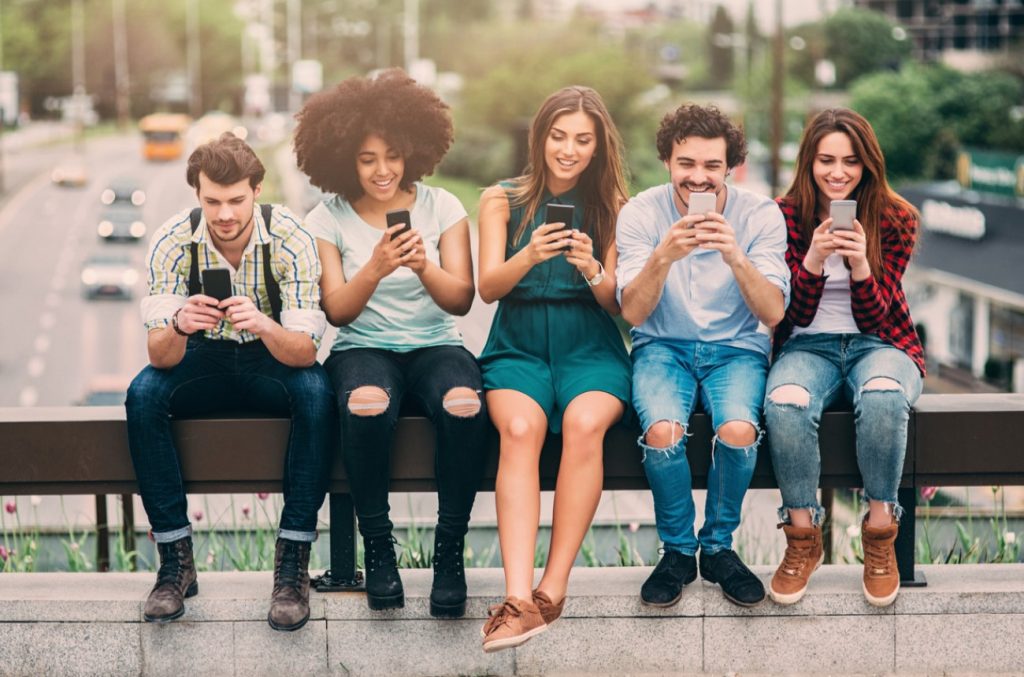 Building your subscriber list
It goes without saying that the more mobile subscribers you have, the more potential your SMS campaign will have. The Telephone Consumer Protection Act (TCPA) requires that consumers give you their express permission to send them text messages which means every person you text must opt-in of their own accord first. There are a few things you can do to kickstart your SMS subscriber list. First, it's a good idea to establish an introductory offer like 10 or 15% off their next order after signing up to receive text messages. You should also be advertising your SMS campaign in store, at the point-of-sale (either online or at the cash register) and through existing marketing channels like email and your company's website.
Selecting a bulk SMS service provider
You should never try to manage your SMS campaign alone. People will constantly be opting in and out and with an ever-changing list of subscribers it's extremely easy to send a text to someone who wasn't supposed to get one which opens you up to a lawsuit or fines for violating the TCPA. Even if you could do it perfectly, it's a huge drain on business resources to manage a subscriber list and all of that text messaging manually. A bulk SMS service provider will automate the opt-ins, opt-outs, and sending of texts for you. They'll also provide you with software which you can use to schedule texts and view various metrics to let you know how effective each individual text message is. Some SMS bulk SMS services will offer a free trial. Some will have more advanced analysis tools than others. Which one you choose will depend on your budget, the size and scope of your SMS campaign, and your specific goals.
Providing real value
Getting people to opt-in is the easy part. A great introductory offer can get a lot of customers to sign up to receive your texts but many of these people will opt out if they're not seeing the benefit of remaining on your subscriber list. Since it's easy to opt out at any time by simply texting the word "STOP" it can be hard to retain subscribers. The key is to find ways to improve the lives of every subscriber through your text messages in some small way. Great SMS-exclusive offers are just one way to do this. Making their lives easier by giving them the option to receive order notifications or shipping updates or appointment reminders via text gives them added convenience and they'll be less likely to opt out. Showing appreciation by sending personalized messages and birthday offers is another way that you can help subscribers see the value in not opting out.