With so much regulation from our government, it is essential that you know all laws associated with marketing before you move forward with it. Any business can be held liable if there are problems associated with messages, which could get really ugly really fast. You can see what happened when the banks didn't follow the rules, and more than likely, your small business can't afford to pay out a settlement like the banks did.
So, what are the laws associated with the texting market?
Ban on texts without permission
According to the FCC, you are not legally allowed to send an automatic text without first having permission from the consumer. To get through this, it is good to start by offering a coupon of some sort to all customers who sign up for text alerts. This may be one reason why so many businesses avoid the texting market.
If your texts are valuable and are something the customer wants to receive, you shouldn't have any problem getting them to sign up. The other concern is that you must allow customers to unsubscribe from your texts at any time. This is another reason to make sure you are not spamming a customer's text message inbox and instead are only texting valuable information.
Signed permission
Another thing to consider is that customers must sign a consent form in order to legally receive the messages. This law only began at the beginning of October, so it is pretty new. The fine for not getting it signed is $500 to $1,500 a person, according to Business News Daily. This can be as simple as having the customer click a link in a text that then takes them to a digital form to agree to. An "I agree" button would do just fine. This form must say that the signature is not required for a purchase and is optional.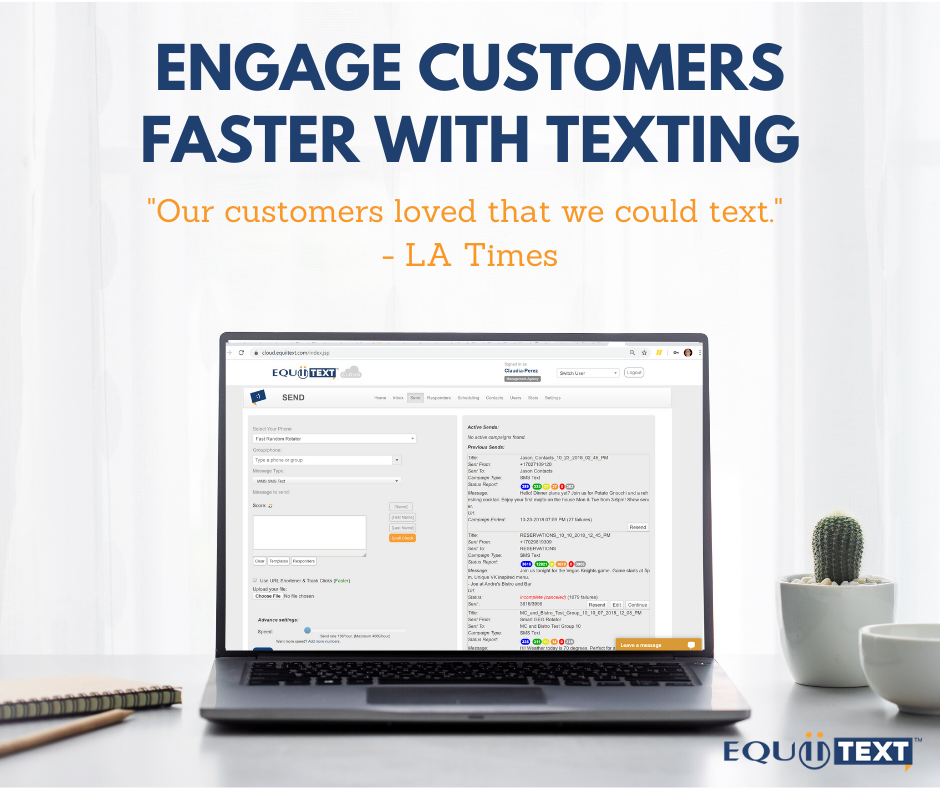 The good news
The good news is that there is nothing else. Though you would be wise to consider the content of messages before you send them, there's nothing else you really need to worry about. The biggest concern with the text marketing industry is probably more that your texts will not be valuable and your customers will not want to receive them.
To battle this, make sure you are only sending valuable texts to your consumers. Make sure you send no more than 5 texts a month, and even sending 5 a month is pushing it. Once a week would be appropriate, but it would even be better to do it less than that. The only time when it would be appropriate to send more than that would be if the consumer has texted you and asked to have a conversation or asked questions.
Answering questions
The best part about having a texting program set up is not sending out deals to consumers but allowing them to contact you with questions they may have. Your customers will find it extremely valuable to be able to contact you at any time when they need help.
Source: