The new MMS capability to send pictures, up to 1600 characters and emoji's is here!
Our Multimedia Messaging Service API give you all the benefits of SMS, plus the ability to send rich content like images, emoji's and up to 1,600 characters for that added oomph. Even better, your customers can share rich content with you.
Deliver coupons via text, send images of in-store stock, or a illuminate your text message with emoji's to help with a customer issue – and watch engagement skyrocket.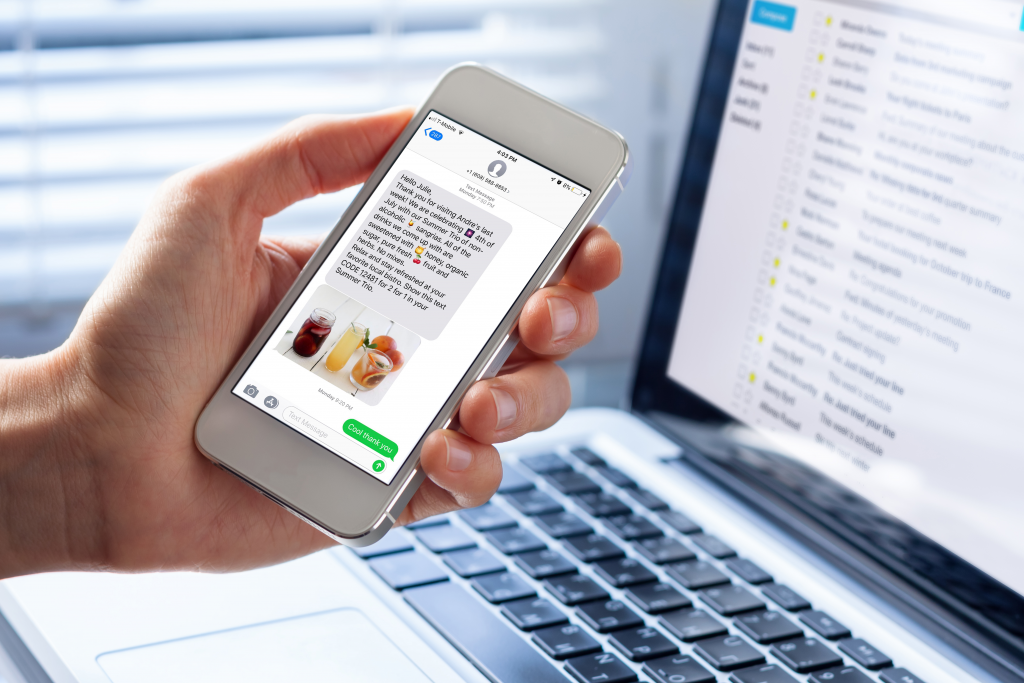 What file formats can I attach to a message?
Currently, only JPG, GIF or PNG files (less than 200KB) are compatible to attach to your message.
Can I send a PDF?
Equiitext's MMS feature supports image files but not PDFs. You can convert PDFs to JPGs to send them as long as the resulting JPG is under 600 kb.
How do I send an MMS message?

In any Send Message tab, click the MMS SMS Text under Message Type
Choose the image from your computer or phone
Click Send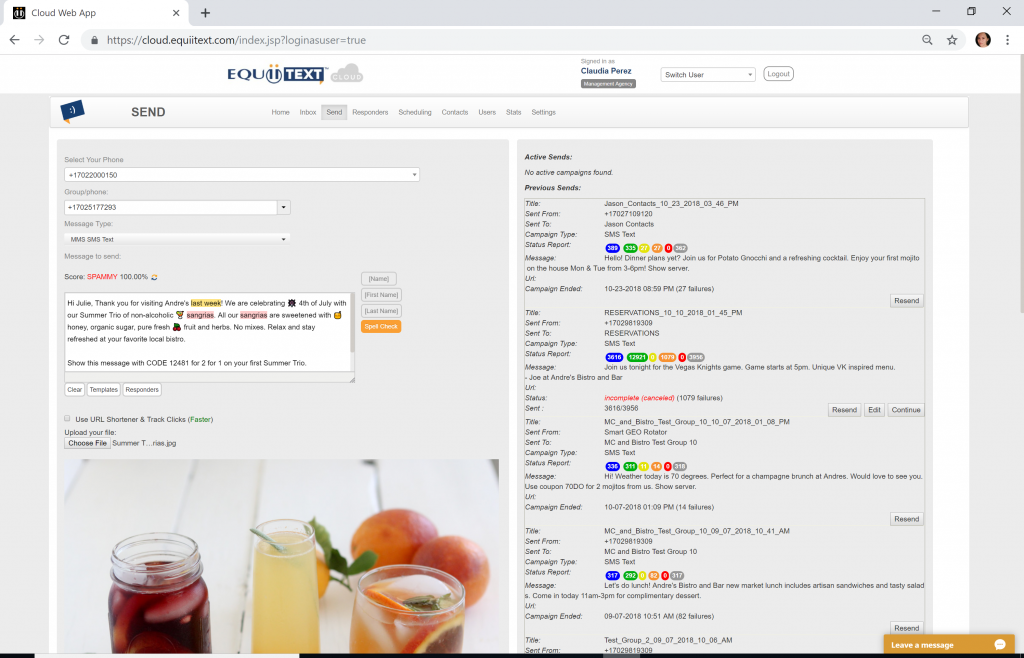 Can I attach MMS to Templates?
Not yet. At this time, MMS messages are not supported in Templates.
Can I attach MMS to an Auto Reply?
Not yet. At this time, MMS messages are not supported in Auto Replies.
Can I attach MMS to an Spintax Message?
Yes, you can send an MMS message with Spintax.
How do I get started?
To start sending MMS messages sign up for your free account at cloud.equiitext.com!