Starbucks has always been ahead of the curve when it comes to marketing and communicating with their customers, and it has paid off big. The company is well-known by customers and is the go-to coffee shop for many.
Millennials are a huge chunk of the customers, and they aren't typically so loyal to one business. So when looking for ways to improve your own customer relationships, it isn't a bad thing to look at what Starbucks is doing.
Conversations with a robot
The AI chatbot programming in the Starbucks app allows you to Place an order via voice, supports natural language, payment happens via linked credit card or gift cards and sends a request to a nearby store where customers can pick up. The concept was announced by Howard Schultz and future CEO Kevin Johnson, according to GeekWire, during its annual investor conference. The feature was available first on iOS beta in early 2017 and was made available to the remaining iOS users and Android in later releases. Customers love the ability to order through their smartphones.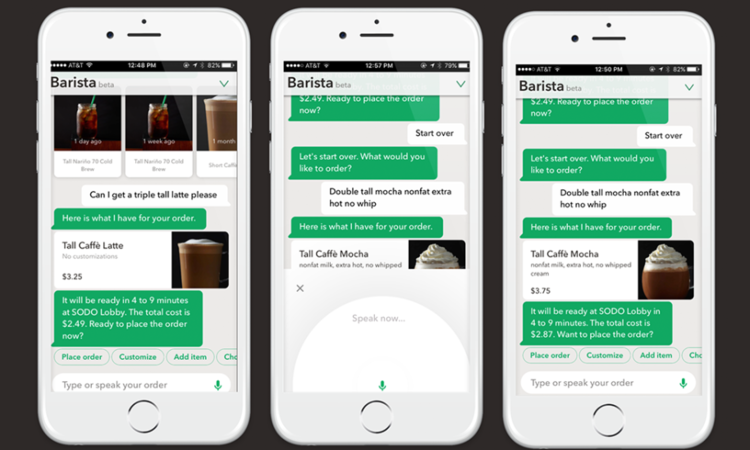 The new system, called My Starbucks Barista, allows a customer to type or say their order through messaging, to which the AI chatbot will respond with follow-up questions in order to determine the completed order. The system has to be very complex, especially for a company like Starbucks where people have many different terms for their coffee beverages, and it can be very complicated since many customers prefer more than just plain, black coffee.
Tested out for everyone to see
It was tested out during the event by the chief technology officer at Starbucks Gerri Martin-Flickinger, and investors seemed very pleased with the new program. The program was able to recognize what was being asked and ask follow-up questions to complete the order. He ordered a "double upside down macchiato half decaf with room and a splash of cream in a grande cup," and the chatbot recognized and accurately ordered the correct product. Once the order is placed, the Barista shows you what you ordered and asks if it is correct and then lets the customer know when the order will be ready and what the total cost will be.
Advancement in AI
Artificial Intelligence programs are advancing in leaps and bounds right now, and while they may not be perfect, they are definitely going to be the next big thing in the marketing and customer service industries. People used to prefer talking to a live person, and in many cases with older age groups, they still will.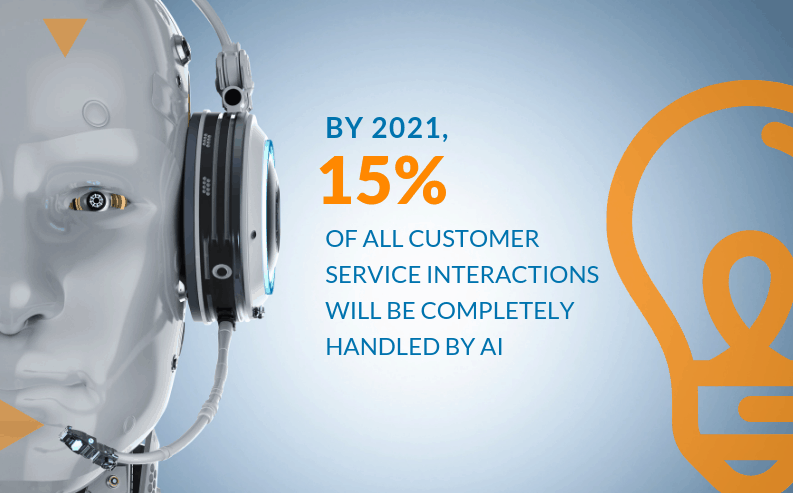 People prefer the clarity and accuracy that you get when working with an AI Chatbots, which is why it is so important for your company to offer it as an option for customers. Just like Starbucks isn't cutting off your ability to order food in person still, you shouldn't cut off a customer's ability to contact you in person, but if you can get your customers on board with AI, it will increase your efficiency and accuracy.